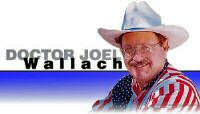 Supplement Facts DISCONTINUEDWhat Makes Cell Shield™ Different?


Antioxidants and free radical scavengers have been found to work best as a team. The more well balanced the team, the better the results. The problem is that most are sold separately, so you end up buying several different bottles. Unfortunately that gets expensive; you also wouldn't know the optimum ratios to take. That's where Cell Shield™ from Supralife comes in!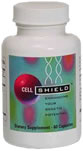 Cell Shield™ takes all the guesswork out of protecting yourself against free radicals. It's a unique super-potent synergistic blend of all the antioxidants and free radical scavengers mentioned, and it supplies the precise ratios of each of these substances your body needs. A blind placebo-controlled study conducted by the Institute of Nutritional Science showed that an amazing 80% of people who used Cell Shield™ had an optimal free radical count, compared with only 10% of the control group. You no longer have to spend a fortune or take handfuls of pills to get the complete free radical protection you need...this one amazing product does it all!
Nutritional Information**

Each capsule contains:

%RDI
N-Acetyl Cysteine
*
Milk Thistle Seed (Silybum marianum)
*
Bilberry Extract (berries)
*
Quercetin
*
Lycopene (tomato extract)
*
Grape Seed Extract
*
Co-enzyme Q10
*


RDI - Reference Daily Intake
* - RDI not established
---
Suggested Use: One capsule two times a day or as directed by your health care provider. One bottle provides a 30 day supply.
**Nutritional Information may vary slightly from actual product label due to recent changes in labeling laws.
DISCONTINUED
$27.00 Retail ea.(SHOPPINGCART)