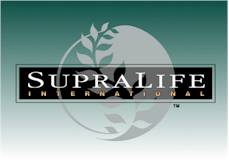 WHERE DO I START?

It is recommended starting with a mix of products that provides the full spectrum of vitamins, major minerals, trace minerals and supportive nutrients. For example, Mineral Toddy and Total or Ultra Toddy. Only you can know your needs. After this basic program has been achieved, the user may wish to add extra nutrient products from our Super Nutrient line to meet their own specific nutritional needs.
---
YOUR PRODUCTS CLAIM TO BE ALL NATURAL. WHAT DOES THAT MEAN?
An all-natural product is one in which there are no synthetic or chemical additives included. Our base mineral product is 100% natural as it is harvested. Soaring Eagle Ventures does not use any synthetic additives its just not needed, why take something as pure as Toddy and corrupt it? This is the common practice of a lot of "natural" products on the market, check the labels you will be surprised by what some companies are getting away with. Some companies believe that petroleum is a natural ingredient and consider paint to be colloidal.

BACK

---
I AM TAKING MEDICATION WHAT REACTION CAN I EXPECT?

Generally since our products contain nothing but natural nutrients, there is no interaction with most medications.
They are"Adaptagens"
Which means the toddies won't interfere with any other supplemental or therapeutic program. Instead, they assist any and all diets, medication or herbs to work faster and more efficiently.
---
HOW LONG WILL IT TAKE FOR ME TO ACTUALLY FEEL A DIFFERENCE?
CAN YOUR PRODUCTS IMPROVE, TREAT OR CURE CERTAIN ILLNESSES?

As you might expect, this is a very difficult question to answer with any degree of accuracy. Everyone's body is so different, with varying stages of trace mineral deficiencies. Even so, it is not uncommon for first time users to begin noticing benefits with the first bottle. One of the first things people often report is an increase in energy, and many people experience a greater number of benefits as time goes on. And we have had "MD's tell people to stop taking Toddy for that reason.
A hundred years ago people who went around claiming that you could get a miracle cure in a bottle for a dollar were called "Snake oil salesmen" and were usually sent out of town on a rail with a fair amount of tar and feathers. Today there are an increasing number of people being sold on this same notion of the one shot magic bullet in a bottle curing everything from baldness to heart disease. This is just not true, and holds false hope for those who are in need of nutritional help. There is no one shot bullet that can in an instant erase 20 years of poor nutrition, what Eagle has is FULL SPECTRUM nutrition that, along with common sense and factual nutritional science can offer nutritional support.
As far as the effect on major illnesses, the law currently states that no health claims may be made for any nutritional product. It is our philosophy that only the body can heal -- but it can do so only when its basic nutritional needs are met on a daily basis. When these nutrients are taken as directed on the bottle, the body is in a better position to regulate internal chemistry and heal itself.

BACK
---
WHAT DOES THE TERM COLLOIDAL MEAN?

"Colloidal" refers to the size of the particles of a particular substance. In the case of minerals, colloidal particles are of a size that they will neither float or sink in water. Due to their small size the surface area of these minerals is greatly increased, providing a larger area upon which enzyme activity may take place thus increasing breakdown and eventual absorption. Colloids also have further electro-chemical properties that make them unique. Any form of mineral may be reduced to the colloidal size...so it is important to also ensure that the mineral source is organic, yielding a bio-electrical charge. When discussing minerals, the size of the particle, the electrical charge and the pH of the substance must all be considered (a low or acidic pH is best).

BACK
---
---
WHAT IS THIS IRON CLAD GUARANTEE?

People take the Toddy because they know their body needs something else. But you also have the right to feel a difference.

OUR GUARANTEE IS THIS:
TAKE 2-4 OUNCES OF TODDY DAILY FOR 30 DAYS, IF YOU DONT FEEL A PHYSICAL DIFFERENCE BY THAT TIME CALL US AT TODDY OUTLET AND LET US KNOW. RETURN THE UNUSED PORTION FOR A FULL REFUND.

---
LIBRARY
---

KIDNEY DISEASE
---

REQUEST YOUR FREE EAGLE PRODUCT INFORMATION PACK: INFOPACK@eagle-min.com
---
---

Information Library| Products|Full Spectrum|Specialized|Womens|Mens|Order|Sports|Personal|
---
---
INDEPENDENT
SupraLife Distributor
For personal service Call:
A1 Health

TOLL FREE ORDER EXPRESS HOT LINE :888-441-4184
9 AM Till 7PM EST

e-mail: info@colloidal-min.com