COLLOIDAL MINERALS
---
FAQ'S
ABOUT
SOARING EAGLE VENTURES PRODUCTS

HOW MUCH IS ENOUGH?
According to the instructions :Take one ounce of the Toddy product per hundred pounds of body weight per day. If you weigh 150 pounds, for example, you should take 1 1/2 ounces of the particular Toddy product per day. To help you measure that amount, the bottle cap is made to hold exactly one ounce. More can be taken if needed.
OxyRich Aloe Vera Toddy has it's own special use instructions. Due to the vital nature of the product and the hydrogen peroxide it contains, you should begin modestly, with 1/2 ounce per day and work your way up to 2 ounces per day over a months time.
Children should take our liquid products sparingly at first depending to their tolerance, and how nutritionally deficient the child might be. Recommendation is at the rate of 1/2 teaspoon per 20 pounds of body weight twice daily.
---
LIBRARY
---
WHEN DO I TAKE IT
---

REQUEST YOUR FREE EAGLE PRODUCT INFORMATION PACK: INFOPACK@eagle-min.com
---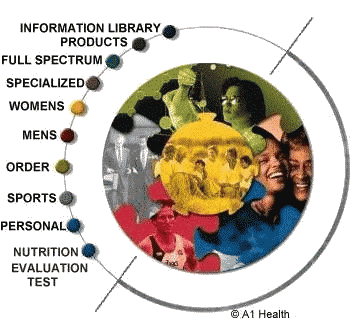 ---
---
---
INDEPENDENT
SupraLife Distributor
For personal service Call:
A1 Health

TOLL FREE ORDER EXPRESS HOT LINE :888-441-4184
9 AM Till 7PM EST


e-mail: info@colloidal-min.com


---
---
---