---
COLLOIDAL MINERALS
NEWS ARTICLE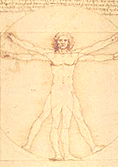 2 1/2 prescription-writing errors made daily at N.Y. hospital, researchers say
Associated Press.
CHICAGO - Errors in prescription writing averaged 2 1/2 a day in a large New York teaching hospital, and one in five of the mistakes could have caused severe medical problems or death, researchers said.
Doctors wrote 289,411 prescriptions during 1987 at the hospital, and errors occurred in 905 of them, including 182 mistakes that could have caused serious or even death if they had gone undetected, the researchers said.
"Medication errors are an all too common occurrence in the provision of modern health care and one of the "hazards of hospitalization'", the researchers wrote in the Journal of the American Medical Association.
"Errors of physician prescribing are of particular concern, as such errors have been associated with a higher risk for serious consequences than errors from other sources." said the researchers from Albany Medical Center Hospital, where the study was conducted.
However, "quality assurance procedures operative within our hospital and in most health-care systems...appear to be quite effective," said Timothy S. Lesar, assistant pharmacy director for clinical services at Albany and the research team co-leader.
"All these errors were averted. They never put a patient at risk," he said in a telephone interview Monday.
Five years ago, Albany Medical Center was cited by the state Health Department for lacking effective policies to control dangerous drugs. The citation came after two doctors improperly injected a drug into the spine of a pregnant cancer patient, leaving her comatose and near death.
The center acknowledged responsibility and began requiring more quality control procedures in drug administration. Now, for written prescriptions, pharmacists check the orders and enter them into a computer that rechecks them against patient data about drug allergies and other factors, researchers said.
Drugs accounted for 20 percent of the 27,000 injuries to patients caused by treatment in New York State hospitals in 1984, said Dr. Howard H. Hiatt, head of the Harvard Medical School study released last month.
The study however, did not identify how many of the injuries might have been caused by prescription errors, Hiatt said in a telephone interview Monday.
The Albany study found a prescription error rate of 3.13 per 1,000 orders written. Of the 905 errors, 522, or 57.7 percent, were "significant".
Such mistakes varied from ordering too strong a tranquilizer for the size or age of a patient to prescribing penicillin or a related drug to an allergic patient, said Dr. Henry Pohl, senior associate dean for the academic program at Albany Medical College and co-lead researcher.
---
LIBRARY
---
What is the use and function of VITAMINS?
---

REQUEST YOUR FREE EAGLE PRODUCT INFORMATION PACK: INFOPACK@eagle-min.com
---
---
INDEPENDENT
SupraLife Distributor
For personal service Call:
A1 Health

TOLL FREE ORDER EXPRESS HOT LINE :888-441-4184
9 AM Till 7PM EST

e-mail: info@colloidal-min.com