---
COLLOIDAL MINERALS
FAQ'S


ABOUT
SOARING EAGLE VENTURES PRODUCTS

---
Why doesn't the Total or Ultra Toddy have all the
right levels of each nutrient?
That would depend upon what you mean by right levels. Both Total and Ultra Toddy are the most complete representation of full spectrum nutrition currently available to the public. No single formula can meet the exact nutritional needs of every person who takes it. Since we are all unique from the biological point of view, some of us with greater health challenges might need greater amounts of certain specific nutrients. This is why we offer the Super Nutrient Line of specialized products. The Total and Ultra Toddy's provide the full spectrum foundation which will be adequate for most consumers. For those with greater needs we offer integrated nutrition through our Super Nutrient Line.
---
LIBRARY
---

Why does the new Bio-Calcium have less calcium
per capsule than the old formula?
---

DON'T FORGET TO REQUEST YOUR FREE EAGLE PRODUCT INFORMATION PACK: INFOPACK@eagle-min.com
---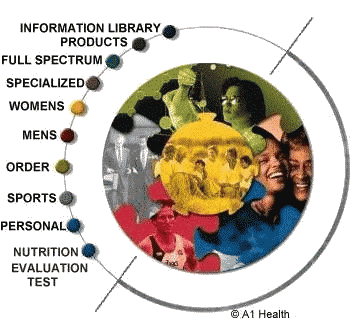 ---
INDEPENDENT
SupraLife Distributor
For personal service Call:
A1 Health

TOLL FREE ORDER EXPRESS HOT LINE :888-441-4184
9 AM Till 7PM EST


e-mail: info@colloidal-min.com