COLLOIDAL MINERALS
NEWS ARTICLE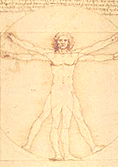 Medication Errors And Kids: Nation's Other Drug Crisis
News USA
Every year, medicine misuse leads to the hospitalization and even death of thousands of children. In fact, medication mistakes could be seen as America's other drug crisis.
Experts say that of the 200 million prescriptions dispensed for children each year, nearly half are taken incorrectly.
When children don't take enough of their medicine, or stop taking it too soon, they may not control such serious disease as cancer, kidney failure and epilepsy.
When they take too much of a medication, they may experience such annoying and dangerous side effects as diarrhea or stomach upset, loss of consciousness or fatal breathing problems.
What's a Parent To Do?
It's important for parents to understand their children's medications. Here are some of the things you need to know.
Find out the name of the medicine and what it's supposed to do.
Ask how much medicine the child should take, when it should be taken and for how long.
Find out about possible side effects and what to do if they occur.
Ask if there is written information about the medicine that you can take home.
When talking with your children about medicine, explain the difference between using illegal drugs and taking medicine in order to get well.
It's important to get the child involved in the correct treatment.
And be sure babysitters and relatives who take care of the children understand a child's medication routine.
If the child must take medication at school, be sure to notify the teachers and the school nurse.
Also discuss your children's medications with your pharmacist.
That way, you can be sure your kids get all the benefits of their medicine.
---
LIBRARY
---
NEWS ARTICLE: Weight Management
---

REQUEST YOUR FREE EAGLE PRODUCT INFORMATION PACK: INFOPACK@eagle-min.com
---
INDEPENDENT
SupraLife Distributor
For personal service Call:
A1 Health

TOLL FREE ORDER EXPRESS HOT LINE :888-441-4184
9 AM Till 7PM EST

e-mail: info@colloidal-min.com