---
COLLOIDAL MINERALS
NEWS ARTICLE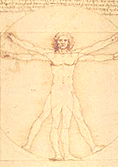 L.A surgeon allegedly left saw running on his break
LOS ANGELES- An orthopedic surgeon allegedly left an operation room to make a phone call and go to the bathroom without turning off a cutting tool running in a patient's back, state medical officials charged.
Dr. Fereydoune Shirazi also operated on patient's knees while improperly using an instrument that enables the physician to monitor the surgery on a TV screen, the Medical Board of California said.
Shirzi, 55, said in an interview with the Los Angeles Times that he had done nothing improper.
The surgeon could lose his physician's license if an administrative judge upholds the board's charges of gross negligence, incompetence and repeated negligent acts.
Les Williams, an investigator for the medical board, said no patients were seriously injured by Shirazi, but "the potential was there for some very serious...harm."
According to the board, Shirazi left the operating room for 11 minutes to make a phone call and use the bathroom, in the midst of surgery on a man's back in 1990.
Shirazi was using a cutting tool called a nucleotome, activated by a foot pedal. When he left the room, he placed a sandbag on the pedal, which kept the blades of the device rotating in the man's spinal column, the board said.
Shirazi told the Times he did forget to turn the tool off but he said the patient was not at risk because the device is designed only to cut away degenerated spinal disk tissue and cannot cut healthy tissue.
The nucleotome was shut off by an anesthesiologist, Shirazi said.
Shirazi blamed his problems with the medical board on Dr. H. William Frank, a former chief of surgery at Simi Valley Hospital.
"Dr. Frank, personally, he is against me," Shirazi said. "What he's saying is exaggerated and his opinion."
Frank said Shirazi's alleged ineptness prompted the hospital to suspend his surgical privileges.
---
LIBRARY
---
NEWS ARTICLE: Deaths of Teen-Age Athletes Raise Questions Over Testing
---

REQUEST YOUR FREE EAGLE PRODUCT INFORMATION PACK: INFOPACK@eagle-min.com
---
INDEPENDENT
SupraLife Distributor
For personal service Call:
A1 Health

TOLL FREE ORDER EXPRESS HOT LINE :888-441-4184
9 AM Till 7PM EST

e-mail: info@colloidal-min.com