COLLOIDAL MINERALS
KIDNEY DISEASE:
and kidney stones can be caused by a variety of infections, toxins, and nutritional excesses (i.e., hyper-vitaminosis D) and deficiencies (i.e., deficiencies of vitamin A selenium and zinc). Kidney disease can be secondary to cardiovascular disease or diabetes. Kidney stones, contrary to popular bef by the orthodox doctor, are caused by calcium and magnesium deficiencies which cause a depletion of calcium from your bones which is the source of the calcium found in the kidney stones.
Prevention of kidney stones includes adequate levels of supplementary calcium and magnesium (impossible to get enough from your diet especially if you are a big consumer of inorganic phosphorus-- meat and carbonated soft drinks). Excess vitamin D (hypercriticizes, fish oil, and supplementation) concurrently with a calcium deficiency will accelerate the depletion, thus, increase the risk of stones. Check for cadmium (metallic inorganic) toxicity with hair analysis.
Treatment of kidney disease and kidney stones should include supplementation of calcium and magnesium at 2,000 mg and 1,000 mg per day, reduction of your phosphorous intake, adequate vitamin A 25,000-30,000 I U vitamin A per day as beta carotene, B-6 at 50mg t.i.d., lysine and glutamic acid and herbs including dandelion (Traxacum officinale), dwarf elder (Sambucus ebulus), goldenrod (Solidago virgaurea), java tea (Orthosiphon stamineus), parsley (Petro Selenium crispum), horsetail (Equisetum spp.), mugwort (Artemisia vulgaris) and cranberry juice. Chelation will help kidney disease, kidney disease that is secondary to cardiovascular disease and He also lists as possible causes for kidney dysfunction :
1. Deficiency of Essential fatty acids

2. Chromium toxicity

3. Selenium toxicity
Toxicity of these minerals is in the "metallic inorganic form" as opposed to the Organic colloidal form. There is a big difference between the two. I hope that you find this data useful , and relevant to your situations.
Dr. Steven Whiting
Eagle bio-chemist
---
LIBRARY
RELATED ARTICLES

Colloidal Minerals: The United States ranks 17th in average life expectancy on a list of 32 developed nations.


BIO CALCIUM


Colloidal Minerals:What is the use of MAGNESIUM ?


Dr. : COLLOIDAL MINERALS TODDY


Colloidal Minerals:THE MYTH OF THE BALANCED DIET?


Just for Men


Colloidal Minerals CHRONIC FATIGUE SYNDROME


Colloidal Minerals:Trans fat' triggers consumer group alert


Colloidal Minerals: ESSENTIAL FATTY ACIDS:


Pro-Flow** COLLOIDAL MINERALS


EFA Plus


Colloidal: SUPER NUTRIENT COLLOIDAL MINERALS


Specialized Nutrition


Data on Diabetes


MAGNESIUM ?


Pro Flow

---
THESE STATEMENTS HAVE NOT BEEN EVALUATED BY THE FDA. THIS PRODUCT IS NOT INTENDED TO DIAGNOSE, TREAT, CURE OR PREVENT ANY DISEASE.

---

REQUEST YOUR FREE EAGLE PRODUCT INFORMATION PACK: INFOPACK@eagle-min.com
---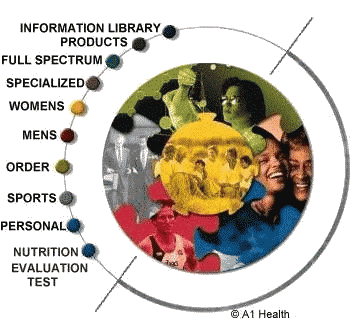 ---
Information Library| Products|Full Spectrum|Specialized|Womens|Mens|Order|Sports|Personal|
---
---
INDEPENDENT
SupraLife Distributor
For personal service Call:
A1 Health

TOLL FREE ORDER EXPRESS HOT LINE :888-441-4184
9 AM Till 7PM EST


e-mail: info@colloidal-min.com