COLLOIDAL MINERALS
FAQ'S

---
How do I know if my side effects are detox symptoms or a potentially serious allergic reaction?
It is possible for certain individuals to experience an allergic reaction to some of our products especially the more complex formulations. Since they are all natural, an allergic reaction in some persons is possible. It is important to know the difference between detox and allergic symptoms. The symptoms of detoxification are headache, nausea, diarrhea and fatigue. The symptoms of allergic reaction may be similar but are almost always accompanied by restlessness, shortness of breath and skin rashes. Should any of these symptoms be present the product should be discontinued immediately and assistance from an allergist should be sought.
I've heard that Vitamin A is toxic at higher levels. Isn't there too much in these products?
Vitamin A from synthetic sources, like all fat soluble vitamins may be toxic since the liver is unable to process them effectively. Vitamin A from natural sources such as fish liver oil, or the precursor, beta Carotene, are completely safe at levels much higher than those contained in any of our products.
LIBRARY
---
How do I know if I have heavy metal poisoning?
---
RELATED ARTICLES:

Colloidal Minerals: VITAMIN C: This vitamin is important for tissue healing.


Colloidal Minerals: Vitamin E an important anti-oxidant


Colloidal Minerals: VITAMINS:


Colloidal Minerals: B COMPLEX


Colloidal Minerals: Formula Plus


Vitamins before Minerals?


Super Daily


Nutrition Tomato Warning:


Pre Natal


De-Stress


Colloidal Minerals: Read what the US Senate knew in 1936 read Senate Document #264-COLLOIDAL MINERALS


Colloidal Minerals: Ultra Toddy


MINERAL MUNCH


Colloidal Minerals: What is the use and function of Beta-Carotene


Colloidal Minerals: Total Toddy

---

REQUEST YOUR FREE EAGLE PRODUCT INFORMATION PACK: INFOPACK@eagle-min.com
---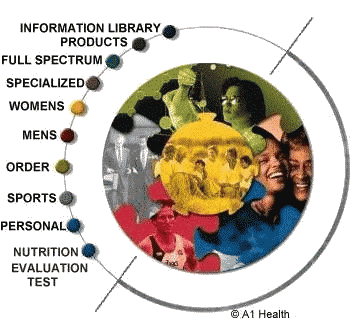 ---
Information Library| Products|Full Spectrum|Specialized|Womens|Mens|Order|Sports|Personal|
---
---
INDEPENDENT
SupraLife Distributor
For personal service Call:
A1 Health

TOLL FREE ORDER EXPRESS HOT LINE :888-441-4184
9 AM Till 7PM EST


e-mail: info@colloidal-min.com