---
COLLOIDAL MINERALS
NEWS ARTICLE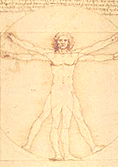 Death may be manslaughter, but it wasn't murder, insists attorney
VISTA- A doctor accused of killing a woman with an overdose of chloroform could be guilty of involuntary manslaughter, but certainly did not commit murder, his attorney told a jury here yesterday.
The unusual concession, based on a legal theory involving negligence, came at the end of the month long trial in which Dr. Sam Dubria has insisted he did nothing to cause the death of Jennifer Klapper in a Carlsbad motel room two years ago.
In two days of testimony Dubria told the jury he never studied chloroform or used it and that he did not have access to the highly volatile 19th century anesthetic.
But in closing arguments yesterday, his attorney, Barry Bernstein, said the 29-year-old medical resident could have used the drug with Klapper for recreational purposes and then refused to admit it because it would have meant the end of his medical career.
Dubria is charged with using chloroform to knock out the 20-year-old Cincinnati woman so he could rape her. In the process, he killed her, the prosecution alleges. If convicted of rape and murder, Dubria could face life in prison without possibility of parole.
Bernstein did not elaborate on his suggestion that chloroform may have been used as a recreational drug or in some other recreational way. As an alternative theory, he suggested to the jury that Klapper who was found at the All Star Inn on Interstate 5 on Aug. 16, 1991, might have used chloroform to her severe headaches. The attorney did not say whether chloroform was an accepted medical remedy for a headache.
Prosecutor Tim Casserly, meanwhile, told the jury that Dubria is "a piece of garbage" and "the biggest liar you will ever see."
He suggested that Dubria might be the unluckiest man to ever have sex with a woman.
"The very first time he's alone with this girl and has sexual intercourse with her, she dies! And from an overdose of chloroform! And here he is- a doctor. How unlucky can you get?" the prosecutor asked.
Klapper, who met Dubria at the Cincinnati hospital where they both worked, was on a sightseeing trip with Dubria when she died. She had told numerous friends that she did not consider Dubria attractive, and that she had no intention of letting their relationship become sexual.
The morning after her death, Dubria told police that he and Klapper were casual friends who had sex for the first time the night she died. The doctor said Klapper simply fell to the floor unconscious for no apparent reason and that his attempts to resuscitate her were unsuccessful.
He told the jury that he and Klapper were intimate friends who had "made love without intercourse" for a number of months, but first had sex the night she died.
Casserly yesterday told the jury that Dubria had to about what happened because he couldn't bring himself to admit to his parents that after all their hard work and sacrifice to put him through medical school, he had thrown his life away on an uncontrollable desire for a woman.
---
LIBRARY
---
NEWS ARTICLE:L.A surgeon allegedly left saw running on his break
---

REQUEST YOUR FREE EAGLE PRODUCT INFORMATION PACK: INFOPACK@eagle-min.com
---
---

Information Library| Products|Full Spectrum|Specialized|Womens|Mens|Order|Sports|Personal|
---
---
INDEPENDENT
SupraLife Distributor
For personal service Call:
A1 Health

TOLL FREE ORDER EXPRESS HOT LINE :888-441-4184
9 AM Till 7PM EST

e-mail: info@colloidal-min.com